Narrative Therapist working
with complex trauma in Pasadena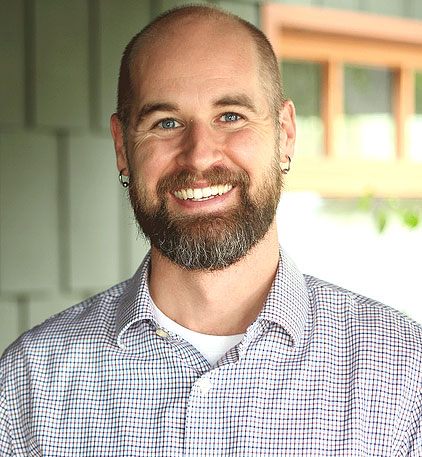 Hi, I'm Jeremy O'Brien. Originally from New England I am proud to now call Pasadena my home.  I graduated from Boston College with my Masters in Social Work with a focus on clinical work with clients suffering from complex trauma.
I believe that the work we do is collaborative and that together we create a safe space to explore the issues related to your trauma.
I have worked with individuals, couples, children, families and groups focusing on restoring clients from a variety of issues ranging from:
emotional/physical abuse
sexual abuse/incest
attachment difficulties
family conflict
dissociation
anxiety and depression
Clients have expressed that by being curious and patient our sessions allow them to go at their own pace while still addressing and containing difficult emotions/reactions that come up while we talk. Clients have also expressed excitement that I don't only get to know about their trauma or define them based on their worst moments. They have stated this makes them feel like their trauma, while affecting them, isn't who they are.
Clients who have felt alone, misunderstood and isolated often begin to reconnect with themselves and their loved ones. In our sessions together, client's better understand how their trauma is still along for the ride and we explore how to renegotiate that relationship.
Together we explore their identity outside their trauma story and we invite other parts of themselves into the room and usually discover that these parts have been blocked or marginalized but still exist.
Save
Narrative Therapy is the guiding voice in all my sessions and is a non-blaming approach which assumes people to be the experts in their own lives. This approach believes problems are separate from people and that clients already have the skills and abilities to assist in their own treatment and effect change.
Rather than transforming the person, narrative therapy aims to transform the effects of the problem.
Trauma Focused Cognitive Behavioral Therapy is an evidenced based practice that helps clients recover after trauma by seeking out negative thinking related to the event and challenging them. This model also provides space to develop a story around the experience, with the client being the author This is a structured, short-term treatment model that effectively improves a range of trauma-related outcomes with the child/adolescent and caregiver.
This model also effectively addresses many other trauma symptoms, including anxiety or depression related to the trauma, cognitive and behavioral problems, as well as improving the participating parent's or caregiver's personal distress about the child's traumatic experience, effective parenting skills, and supportive interactions with the child.
Brief Strategic Family Therapy is a culturally sensitive family approach, which focuses on the whole family as the client. The family structure and patterns of behavior that may be leading to conflict are examined and after making the family aware of these patterns tasks the family to create positive change in order to assist the family in resolving concerns and increase family wellness.
Family members are able to express themselves and take action towards building a healthier family. It is a structured, problem-focused, directive, and practical approach that allows relationships to develop and strengthen with each session.